The Secret Circle Wiki has moved to a new platform. You can find the wiki here.
You can read more about the move, here.
Featured Character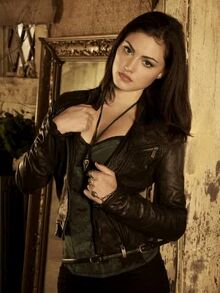 Faye Chamberlain
(born February 25, 1995) is an eccentric and free-spirited
Witch
, she is the daughter of the late
Thomas Chamberlain
, and
Dawn
, the granddaughter of the late
Henry Chamberlain
, the girlfriend of
Jake Armstrong
, the ex-girlfriend of the late
Lee Labeque
, the best friend of
Melissa Glaser
, and a member of
The Chance Harbor Circle
.
Faye found out about her magic sometime before Cassie moved to Chance Harbor, Washington with the help of Diana and the others. Out of all the Circle members, Faye is the one with the most ambition and is always searching for more power, and when she gets it, uses it recklessly and selfishly.
(
more...
)
Featured Episode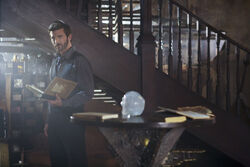 After Faye is attacked by the Witch Hunters, Jake, Melissa and Adam set out to save her. Blackwell tells Cassie and Diana that the only way to stop the Witch Hunters is to use their Balcoin blood to unleash the Crystal Skull. Diana is reluctant, but Cassie convinces her it's the only way to help their friend, but she'll need to tap into her dark magic to do it. Also a mysterious magical power or so what gives the circle his solo magic back. Meanwhile, Dawn and Charles are faced with a new way to get their power back…but at a very big cost. (
more...
)
Featured Video
Featured Poll
---
Follow Us


---
---
Featured Quotes
"
This whole moody, mopey thing… I'm over it. If Nick could hear you right now, like as a ghost or something, he would be laughing at how sappy you're being right now. And boring!
"

— Faye Chamberlain about Melissa's behaviour.
Refresh for another entry
---
Circle Rumors
Blogs
It's been two years, three months, and six days since the magic that was Th…
See more >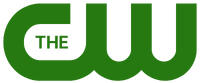 Paranormal/Horror Literature
Go to these sites for info or for help with your own wiki!
Skulduggery Pleasant • The Secret Circle • The Shadowhunter Chronicles • Twilight • Vampire Academy • The Vampire Diaries
Want your community included? See how!

fr: de: