Jurassic World: Dominion Dominates Fandom Wikis - The Loop
Play Sound
The Secret Circle
Season 1, Episode 2

Episode Information

Air Date

September 22, 2011

Writer
Director
Episode Slogan

CASSIE ATTEMPTS TO HAVE A LIFE WITHOUT WITCHCRAFT BUT DIANA HAS DIFFERENT PLANS

Episode Guide

previous
Pilot
next
Loner
Bound is the second episode of season one of The Secret Circle, and the series' second episode overall. In its original broadcast, the episode was watched by 2.12 million viewers.
Summary
In an effort to distance herself from the Circle and establish a normal teenage life in Chance Harbor, Cassie befriends Sally Matthews, a non-witch. Concerned their powers are getting out of control, Diana pushes everyone to bind the Circle, but Faye is thrilled with the increase in her powers and refuses to participate, while Melissa flirts with Nick despite Faye's warnings. Meanwhile, Adam fights his growing feelings for Cassie, but circumstances continue to throw them together, forcing Cassie to make a decision.
Plot
SPOILERS AHEAD
After rereading her own Book of Shadows, Cassie attempts to light a candle in her room. She uses the spell "Give me light", but instead of lighting the candle, it opens her curtains. Meanwhile, Nick and Melissa wake up in Nick's house and discuss about the Binding Ceremony
When Cassie catches Nick watching her from the window again, she attempts to close the curtains with her magic but accidentally slams Nick's window closed and it shatters. Her grandma tries to let her know that she's around if Cassie wants to talk
Over at the Boathouse people are setting up for the Sea Fair. Adam questions his dad, before he leaves for school, about his fight with Charles Meade and asks him to try to be civilized towards him.Before they leave for school, Henry Chamberlain, Faye's grandfather and Dawn's father-in-law, shows up unannounced. While Faye is excited, Dawn is less than thrilled and Henry clearly shows his dislike for Dawn. At school, Cassie meets Sally Matthews, the school's class president, and is recruited to help out with the Sea Fair. Faye soon interrupts to apologize about the storm and to thank Cassie for controlling it. She also tries to lure Cassie over to her side against the Circle Binding ceremony.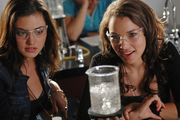 Faye and Melissa start playing around in Chemistry class by boiling the chemicals in the beaker without any flame. Faye does the same to Cassie's and causes it to explode. In anger, Cassie accidentally sets fire to Faye and Melissa's beaker. Shocked, she runs out of the class and Adam's follows. After she freaks out, Adam takes her to the abandoned house to show her how she can control it. He explains how they came to find out that they were all witches, and why Magic is abolished in their town. Adam tries to explain the pros of the Binding Ceremony and why Cassie should do be apart of it.

Back at the Boathouse it is revealed that Adam's dad is the one who called Henry to tell him about Charles drowning him with magic and to ask for his help.

Diana explains that Adam took the fall for the beaker accident and implores Faye and Melissa to do the Binding Ceremony. Melissa agrees, saying she doesn't like all the stray energy flying around but Faye continues to disagree. At the abandoned house, Adam shows Cassie how to light a light bulb with the energy that flows through them, and then to light it by herself. Overwhelmed by the closeness to Adam and their connection to each other, Cassie accidentally shatters the lightbulb with her powers and rushes out of the room.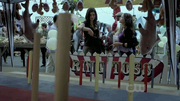 Later, at the Sea Fair, Cassie helps Sally out by selling tickets while Faye and Melissa use magic to play the ring toss game. Nick interrupts, the three of them leave and it is revealed that Henry Chamberlain was watching them.

Diana tries one more time to persuade Cassie and offers to help her practice. Cassie, once again, disagrees. Meanwhile, Nick and Faye are taking a potion Nick found in Diana's Book of Shadows, as Melissa watches, annoyed with their flirting. They discuss what to do about Diana persisting about the Circle Binding Ceremony and how they should simply practice more.

Henry confronts Dawn about the incident with Charles and Ethan, and also watching the children practice magic. He threatens to take their powers away and Dawn asks Henry to let her help to get on his good side. She then goes and reprimands Charles and takes away the crystal that's been giving him his newfound powers.

Cassie attempts to talk to Ethan again about her mother. He explains what he meant when he said their families were "aligned in the stars". That there was some ancient lore about their families on a "collision course of destiny" and he explains the feelings he had towards Amelia.

Diana finally resorts to enlists Adam to try once and for all to convince her to do the Binding Ceremony. They talk about their almost-kiss and the connection they feel towards each other. As Diana watches, Faye bugs her about Adam and Cassie's feelings towards each other.

Later that night during the party, Cassie and Faye get into an argument and Faye tries to start another storm. Without control over their powers, everything gets out of control. Sally intervenes and Faye, angered, pushes Sally over the railing and onto the rocks. Cassie and Dawn jump down to help and Dawn secretly uses the Crystal to bring Sally back to life. Charles chastises Dawn and her "rules" for using the Crystal.

In the aftermath of the accident, Cassie decides that they need to do the ceremony - much to Faye dismay - and they all concede and decide to meet at the beach at Midnight.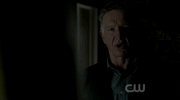 Henry confronts Dawn and demands she give him the Crystal. He threatens to go to the Elders and tell them whats going on in Chance Harbour. Dawn then uses the Crystal to cause Henry to have a heart attack and he dies on her floor.

Diana questions Adam about his feelings towards Cassie and he reassures her that he loves her. They discuss the Ceremony and Diana admits her fears towards being "in charge" and that she doesn't know what she's doing anymore than the rest of them.

Adam tries to pick up Cassie on his way to the beach, but she refuses. He tells her he just wants to be friends and that he wants to help. She gets in the car and almost immediately the street lamps outside flicker and explode. At the beach they set a bonfire and Diana performs the ceremony, binding them all for eternity.
Cast
Main Cast

Recurring Cast

Guest Cast
Quotes
---
---
---
---
---
---
---
---
---
Soundtrack
| Title | Album | Artist | Buy |
| --- | --- | --- | --- |
| Double 0 Zero | | The Hi Hi's | |
| Get Burned | Celebrasion | Sleeper Agent | Buy |
| Love Song | Full Powers | Cruel Black Dove | Buy |
| Our Jewel | | Januay Tuesday | |
| Supercycle | Tre3s | Chikita Violenta | Buy |
| Time Stands Still | | Uh Huh Her | |
| Victory Dance | Circuital | My Morning Jacket | Buy |
Gallery
| | |
| --- | --- |
| | This gallery only shows the official pictures released for the episode your're looking for. A more complete gallery can be found here. Any future additions should be done there. |
Videos
Notes and Trivia
This is the first episode that was filmed after the series was picked up in May Upfronts.
Faye mentions that she didn't want to "save the turtles" to Diana and Melissa. However, Phoebe Tonkin's former role Cleo in the australian TV show H2O: Just add water saved a turtle from a fisherman's net.
It's revealed that most of the fomer coven died in a "boating accident" and they were all teenaged parents or in their early twenties. Therefore the surviors got stripped of their powers by the Elders.
The Elders is a reference to "Charmed", a former TV show on the WB (a TV block that CW took over in 2006). The Elders are mostly grandparents of the members of the current Circle.
See Also